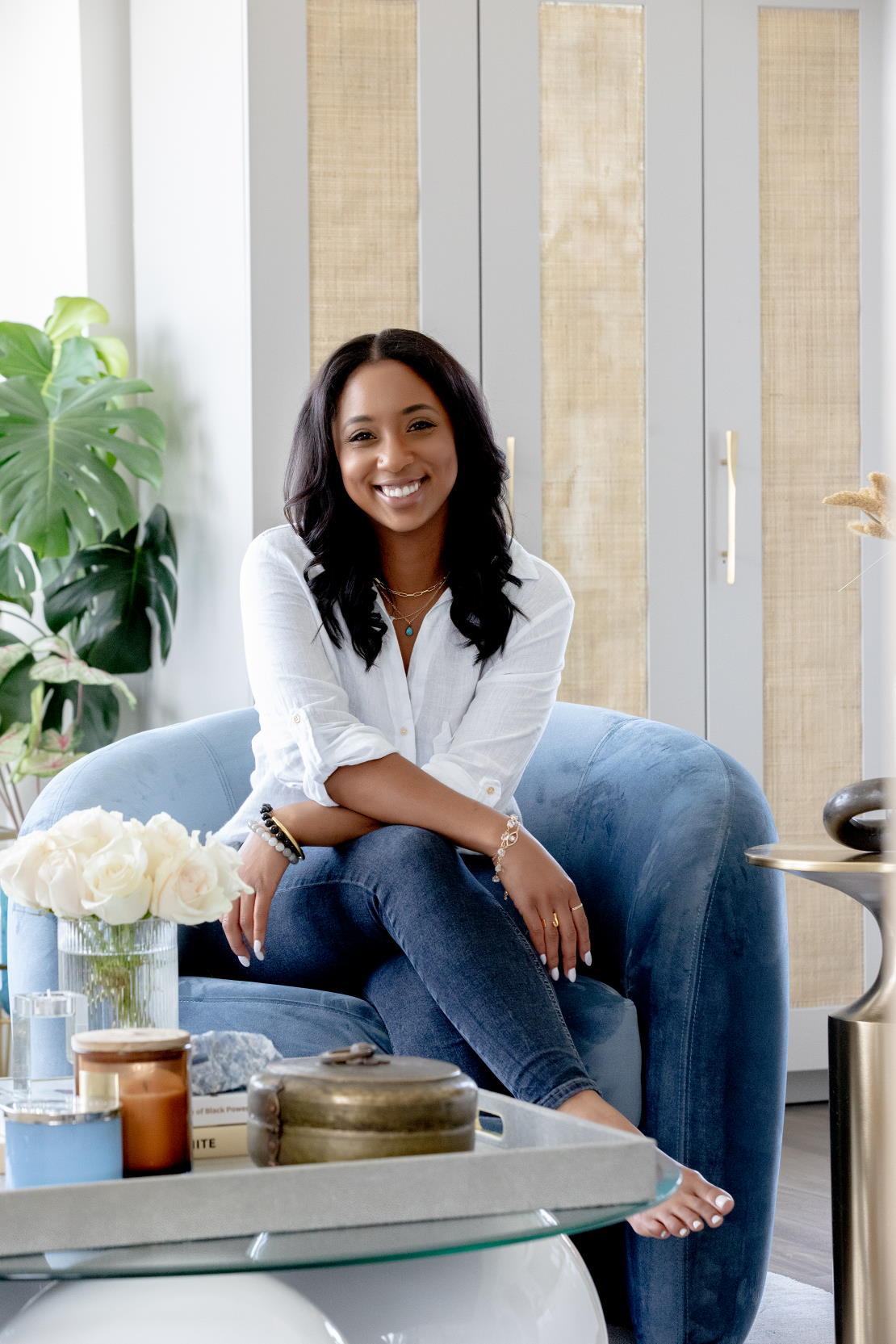 Jade McNeil Interiors is a high end residential interior design firm based in NYC. Jade designs high vibrational spaces through a soulful modernism aesthetic to create inspiring spaces that ease stressors of the outside world. There are many ways to vibrate higher, and Jade focuses on how to create an environment that allows just that through the use of maximizing natural light, appropriate flow and harmony of the space, use of plants to add life, adding crystals for beauty and energy, color theory techniques, creative storage solutions, and more. We strongly believe in living an intentional life and creating a home environment that is tailored to the life you want to live.

Having been in the interior design industry for 8 years, Jade has worked in some of the largest cities for interior design, including New York, Los Angeles, Miami, DC, Connecticut, and New Jersey. At Jade McNeil Interiors, our goal is to create spaces that are not only beautiful for our clients, but that are also tailored to their everyday lifestyle. There is no corner that shouldn't bridge the gap between beauty and function. We completely customize our clients' homes and style them beyond their dreams, wants, and needs to create a home they can feel proud to entertain in.

Jade's design approach leads itself to a modern style while incorporating curated pieces that speak to the soul of the home, and most importantly the soul of our clients, for a timeless look and feel. Creating high vibrational spaces is something Jade is very passionate about. A high vibrational space is more than a look or function, it's how a space feels and makes YOU feel. When in your home, you should always feel your best - without compromise. Jade believes your home gives back what you put into it. Let's work together to put the energy into your home you intend to receive back and transform your home to inspire your life with a beautifully mindful design, tailored to your daily lifestyle. Contact us to get started, we cannot wait to work with you!
Top 3 design rules
?
Treat a clients' home as it were our own.
Don't skip the details, that's what makes good design!
Every space needs one piece with character and/or sentiment to make it interesting.
Favorite room to design
?
The bedroom. This is the space where we come home and relax and to escape from the world. It's by far the most personal space in the home, and we love creating the ultimate relaxation space for our clients.
Current design obsessions
?
Curves, layers of texture, and plant life (always).