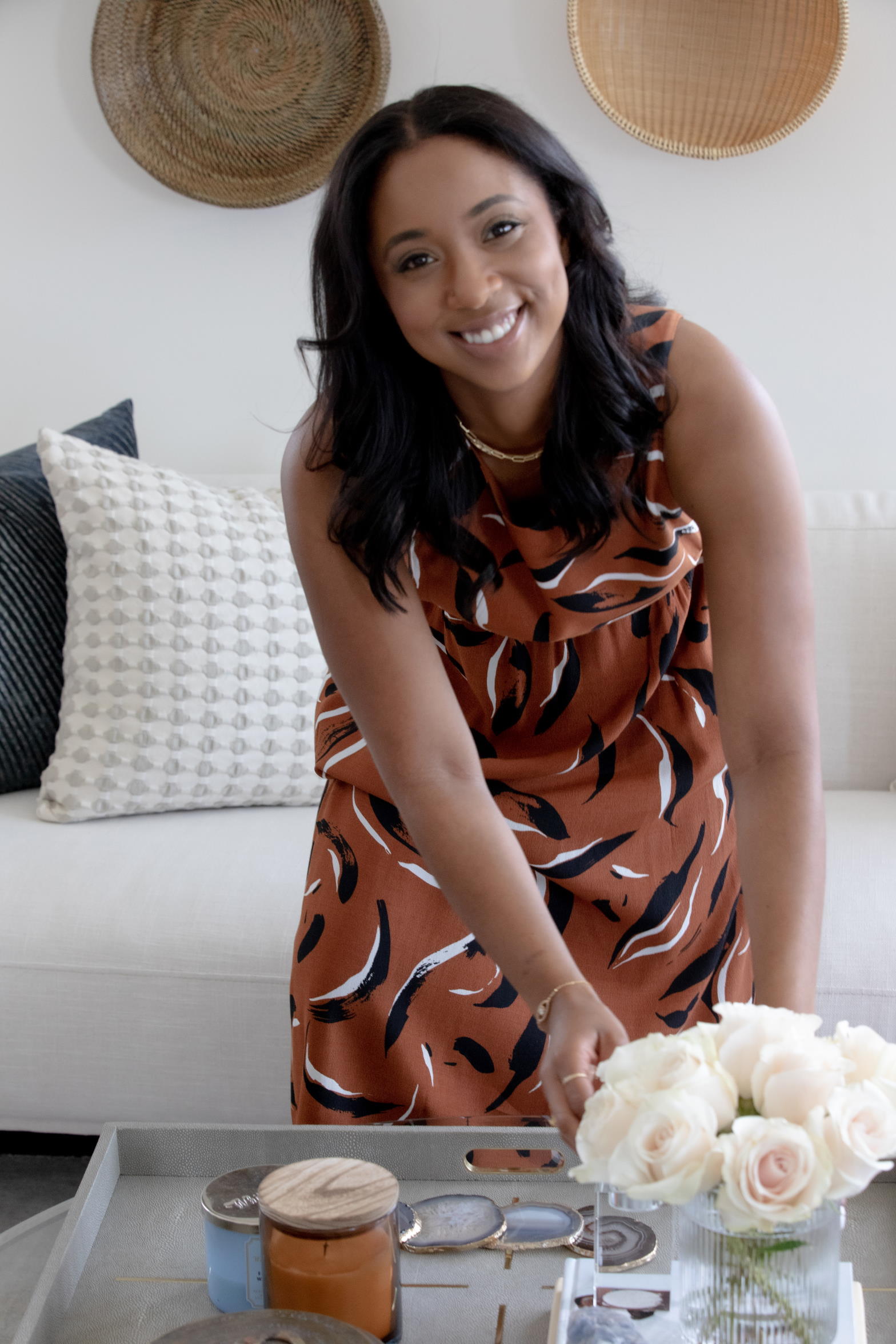 Why hire a designer
?
Interior designers are known for their innovative and out of the box ideas - you will have a space that is unique to your style and personality (instead of the big box retailer look everyone has). You deserve a beautiful space that is customized to your everyday life, that's intentionally explored, planned, and curated.
Beyond that, you're hiring a designer for their expertise. Interior designers have a trained sense of what needs to be done and how/who to do it, along with knowledge and anticipation of any potential obstacles. We'll save you money (and time) on common mistakes, such as a piece may look beautiful in the store but when you get home it's too big, or re-paint the walls 3 or 4 times because the color looks different on the wall than from the swatch, or a piece of furniture doesn't fit through your door etc. You name it, we've been through it all.
We'll get it done right, once and for all - why take on the risk all yourself with no guarantee you will end up with what you want? A designer will think about all aspects of the space from the beginning, making sure everything is connected and in line with the initial vision.
How much should I spend on my design project
?
You don't need a super high budget to work with a designer, and we can actually help to keep you on budget with our secret bag of tricks - access to trade pricing, hidden gems, what pieces are worth the investment, and where to cut corners.
When you first start designing a space, how do you approach it
?
I always start by listening first to my clients, then the space. I find people usually think either about how they want their space to look, or how they want it to function. Rarely do I find people thinking about both together, and they hardly think/tell me about how they want their space to feel. To me this is the most important part. Your home will give back to you what you put in it, so it's important that I learn my client's intentions so their home can reflect all three.
How do you communicate your vision to contractors and manufacturers
?
We use a combination of techniques, including customized detailed drawings, 2D renderings (3D available upon request), physical material samples, and inspiration images to ensure a successful outcome of the intentional design.
What is your design fee
?
Our design fee is based on a flat rate, and is carefully curated based on each project scope. Contracting project management is optional and is based on an hourly rate. For a personal quote, contact us for your free discovery call.
Do you have a signature style
?
Our design approach leads itself to a modern style while incorporating curated pieces that speak to the soul of the home, and most importantly the soul of our clients, for a timeless look and feel. Creating high vibrational spaces is something we are very passionate about. A high vibrational space is more than a look or function, it's how a space feels and makes YOU feel. When in your home, you should always feel your best - without compromise.
What is a high vibrational space
?
A high vibrational home can mean different things to different people. A high vibrational space is essentially a feel good space. A space that checks all of your boxes - aesthetic appeal and functional flow. Our homes give back what we put into them. Paying attention to the flow, function, and details make a difference in the everyday ease of life and make you feel good. Feeling good in your home has a ripple effect, extending an ease and flow on other areas of life. The best way to properly achieve this is to get to know those who will be using the space and how they want the space to feel, so they can continue to raise their vibration, spread joy, and live authentically.
What's your personal definition of luxury
?
I believe luxury is a feeling. I love coming home and walking in the door being greeted with lots of natural light and fresh flowers. Luxury truly means convenience, so to me having a space that is created to exude your personal style and function precisely to your daily lifestyle is truly living in luxury.
What geographical areas do you cover
?
We are based in NYC and LA, but we love to travel wherever our clients are. We have worked in some of the largest cities for interior design, including New York, Los Angeles, Miami, DC, Connecticut, and New Jersey.
Do you offer e-services
?
Yes, we do! Our e-design is great for those who want our full service interior design from the comfort of your home! We'll design your space remotely by hand picking furniture and accent pieces together, but you buy and implement the installation process. Contact us to learn more and get started.